Announcing our latest GII Employee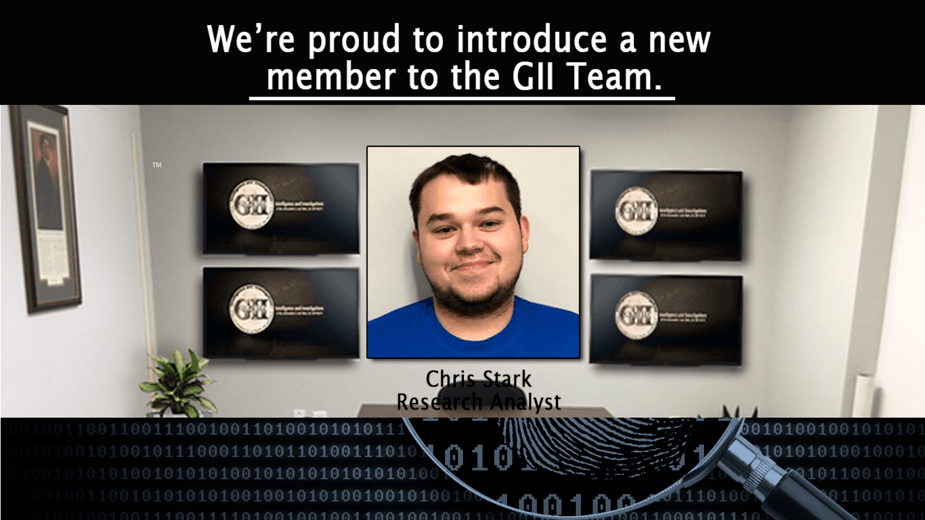 GII would like to announce a new addition to our Team.
Chris Stark is our newest Research Analyst and has also been a valuable member of our Security Division. He has an AS degree in Conservation & Law Enforcement and a BA degree in Homeland Security.  We are excited to have him join our Team of experts as we continue to grow this year.
Welcome aboard Chris!