Digital Data Extraction Service for Mobile Phones Now Available

GII has partnered with Black Swan to now offer Digital Data Extraction Service for mobile phones and tablets.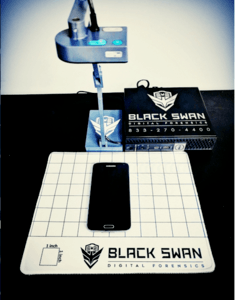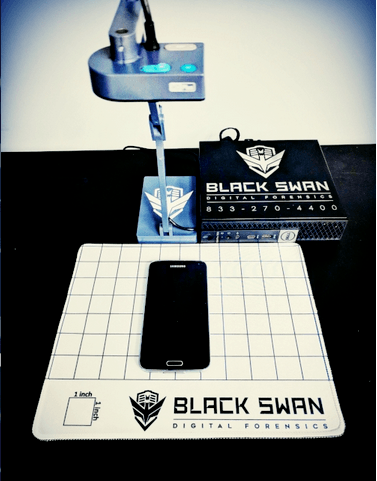 This exclusive Digital Data Extraction Service allows us to perform forensics operations and extract digital DNA from mobile phones and portable devices for clients to obtain evidence.  We can extract all data from the device and provide you with a complete forensics analysis report within 24 hours.
Unlike other phone extraction services, we can perform the forensic extraction right at our local office or travel onsite if needed.  No need to ship off the phone and wait weeks for the results.  Also, the data will never leave the phone as it is securely extracted to an encrypted file for analysis and review.
*The digital data extraction results are legally admissible evidence in court.
*You save money on shipping and manpower utilization, so extractions are half the cost of offsite services.
What information can be extracted?
Device Information: Device type, SN, Unique Identifier, OS version, last active time, and more.
Plugins: Identifies all plugins installed.
Summary of contents: provides a complete list of categorized content, such as calendar, call log, chat messages, contacts, SMS, MMS, web history, user accounts, and applications. Even deleted items!
Detailed Call Log: See all incoming/outgoing calls by who and when.
Detailed Chat/MMS/SMS Messages: See all incoming/outgoing chat messages including source and the message text.
Detailed Installed Applications: View all applications installed on the device (even ones that are hidden like spyware).
Images: View all photos on device, even those that have been deleted.
And More!
CONTACT US TODAY FOR MORE INFORMATION
GET YOUR RESULTS IN 24 HOURS!