Winter Work Comp Claims – Are the injuries from work or play?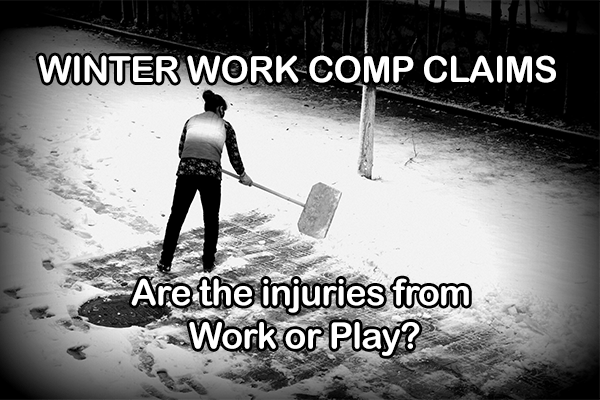 Winter time is in full swing across the country, and for some, spending time playing in the snow with the family on the weekend is a tradition.  Others take advantage of the situation by making some extra money on the side by shoveling snow or clearing driveways during their "off time".
No matter how you prefer to spend your winter days enjoying (or not enjoying) the weather, one thing remains constant…injuries happen.  This is true both at home and at work.
But what happens when an employee gets hurt "off duty", but then reports to work and claims to have slipped or fallen at work?  Unfortunately, this occurs more than you realize.  Not to say that most "slip and fall" accidents at work are fraudulent, however, these types of claims are extremely difficult to validate if not witnessed.
According to the Bureau of Labor Statistics, (Employer-Reported Workplace Injury and Illness 2016 New Release), there were approximately 2.9 million nonfatal workplace injuries and illnesses reported by private industry employers in 2016.  Nearly one-third of nonfatal occupational injuries and illnesses were of a more serious nature and resulted in days away from work.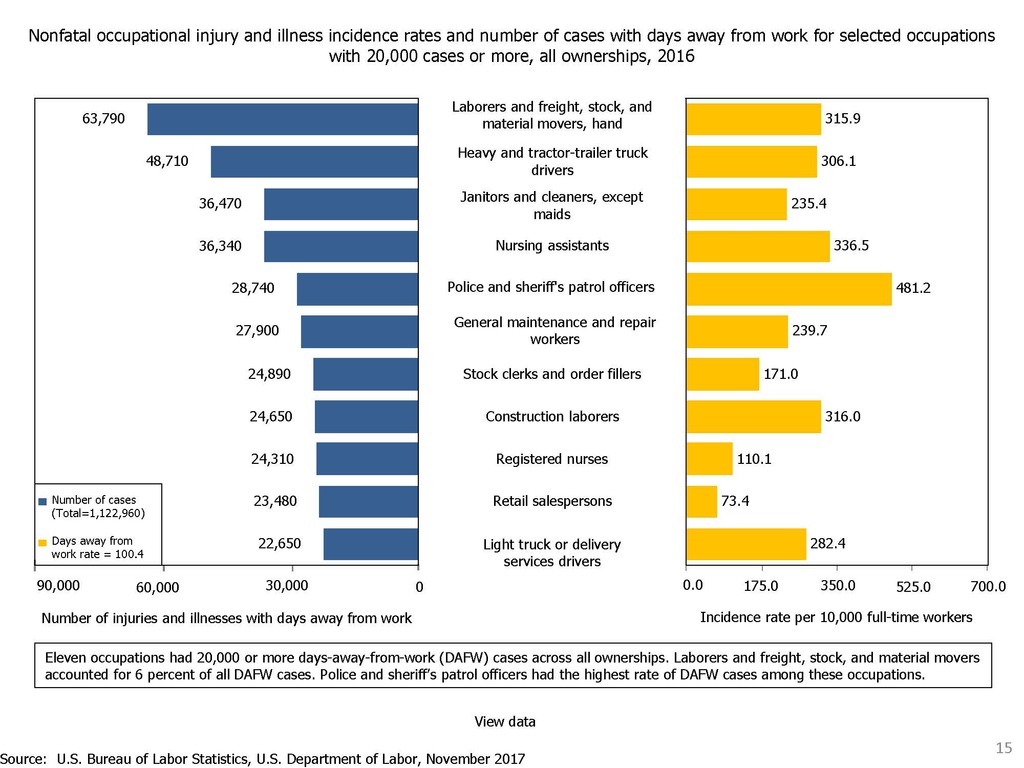 The good news is, there are tools that help determine what is true and what is not when it comes to these types of claims.
One of which is called a Medical Canvass.  By having a Medical Canvass performed on your claim, you could possibly identify/verify if the claimant received medical treatment just prior to the reported date of loss at work.  By combining an Open Source Media Search with a Medical Canvass, you can discover that an employee possibly posted pictures or comments just prior to the injury, or even what the claimant's daily activities have been since the date of loss.  You'll be surprised how much you can learn!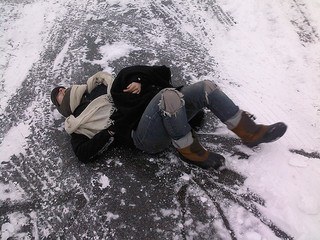 For example, let's say an employee has a claim where he came into work on Monday, started his shift, then right away fell on icy steps at the loading docks, injuring his knee and back.  Unfortunately, no one visually witnessed him fall, only the aftermath of falling and being injured.
This type of injury could put the employee out of work for a while on medical leave and cost the company thousands of dollars.  Not to mention there may already be some "red flags" in this claim that would make you question the validity of his claim.
After requesting a Medical Canvass  on the employee, it was identified that the employee had been treated at his local emergency room on that Sunday for the same injuries due to falling in the driveway at home while shoveling snow. Ironic.
Also, after analyzing the employee's social media accounts, the employee's spouse had posted a comment about "how clumsy her husband was" and a picture of him lying in the driveway after he originally fell on Sunday. Oops.
This is only one example of how a Medical Canvass can help mitigate your claims.  But as minor as it may seem, these types of fraudulent claims are some of the most common ones attempted.
Additional Statistics: